ABOUT AMANDA VAVAK, Chief LEGAL COUNSEL
As long as I can remember, I've wanted to be an attorney. Some people find that odd since typically the word attorney does not convey positive thoughts. Attorneys are often portrayed as aggressive, deceitful, opportunistic, and focused only on money. That's not who I am, and that's not my motivation to practice law. I was fortunate to grow up in a family that taught me strong values and the benefits of hard work. My motivation to practice law is to help others overcome challenges in their lives and to protect their hard-earned property and assets. Sometimes these challenges require legal advice and direction, and that's where I can help.
I am a life-long resident of Placer County. I graduated from Whitney High School and earned my undergraduate degree at UC Davis. I received my Juris Doctorate from the University of Pacific McGeorge School of Law and passed the California State Bar Exam. My law firm is located in Placer County and my goal is to make a positive impact on the lives of the members of my community. I bring a unique perspective as a person with empathy who will listen to you and endeavor to understand your situation. As a female attorney, I also offer the opportunity to provide legal help to clients who are more comfortable working with a woman. You will not feel intimidated by me, nor pressured or ignored. I want you to be comfortable – yet assured that your legal needs will be addressed and professionally administered. I began Your Property Law Firm with the goal of providing a unique personal experience for my clients. I hope you agree that I have accomplished that.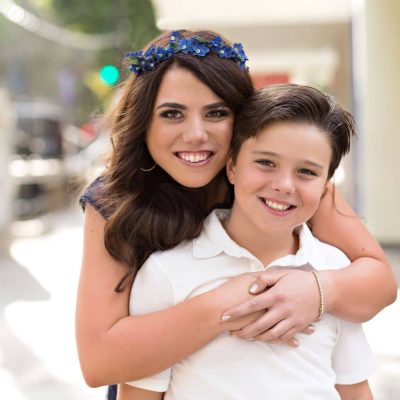 Why work with Your Property Law Firm
Before Hiring an Estate Planning Lawyer Understand The Difference
Many estate planning attorneys take a "one-size fits all" approach with their clients; they do this so that they can work with as many people as possible in a short period of time. The problem is that the client has an impersonal experience; but worse than that, this way of planning can lead to unintended results in the long run for the family.
Consequences When Attorneys Don't Listen
When attorneys do not take the time to listen and consider a family's personal circumstances, the result is that your Will & Trust Documents do not end up reflecting what your family really wants to happen. There is usually no review or updating, so the plan quickly becomes outdated and does not work when your family needs it most.
You may pay less up front to get a standard set of documents (or even documents that are customized for your family), however, things end up much more expensive in the long run. You may unwillingly leave your family at risk of having to deal with an expensive, unnecessary court process during a time of tremendous grief.
Your Property Law Firm is right for you if you want to know that your plan will actually work when you and your loved ones need it most. If all you want is a set of legal documents, there are plenty of online resources you can use to create them. Or you can go to a traditional estate planning lawyer.
If you want the confidence knowing you have a plan in place that will work when your family needs it; one that keeps the people you love out of court, away from conflict, and your assets out of the hands of the government, then we might be the right fit for you.