ABOUT AMANDA VAVAK, Chief LEGAL COUNSEL
Amanda is a lifelong resident of Placer County. Amanda graduated from the University of California – Davis followed by the University of Pacific McGeorge School of Law. While studying at McGeorge, Amanda interned at the California Bureau of Real Estate where she participated in numerous administrative hearings focusing on realtors and brokers accused of unethical behavior. Her responsibilities included the compilation of key evidence, the preparation of opening statements and closing arguments, as well as presentations during trials on behalf of the State of California before administrative law judges.
After advanced training in a 6-month master's course with New Law Business Model, Amanda became a certified Personal Family Lawyer. Amanda formed Your Property Law Firm to specifically focus on estate planning for individuals and families. She is also trained in special needs trusts, Kids Protection Plans, as well as pet trusts. Amanda excels at guiding her clients to create estate plans that ensure the well-being of their families and beneficiaries. It is Amanda's goal to become a trusted advisor for you and your family to look to for a lifetime of guidance and protection for yourself and those you love.
aAmanda also loves supporting her community and charities. Amanda currently volunteers as a Trusted Advisor Liaison for Animal Care Trust USA with the goal of helping to educate pet parents on the importance of ensuring their estate plans address the care of their pets.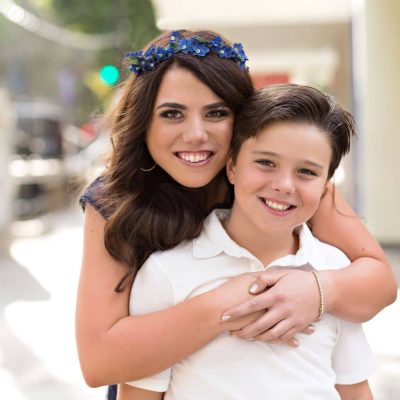 Why work with Your Property Law Firm
Before Hiring an Estate Planning Lawyer Understand The Difference
Many estate planning attorneys take a "one-size fits all" approach with their clients; they do this so that they can work with as many people as possible in a short period of time. The problem is that the client has an impersonal experience; but worse than that, this way of planning can lead to unintended results in the long run for the family.
Consequences When Attorneys Don't Listen
When attorneys do not take the time to listen and consider a family's personal circumstances, the result is that your Will & Trust Documents do not end up reflecting what your family really wants to happen. There is usually no review or updating, so the plan quickly becomes outdated and does not work when your family needs it most.
You may pay less up front to get a standard set of documents (or even documents that are customized for your family), however, things end up much more expensive in the long run. You may unwillingly leave your family at risk of having to deal with an expensive, unnecessary court process during a time of tremendous grief.
Your Property Law Firm is right for you if you want to know that your plan will actually work when you and your loved ones need it most. If all you want is a set of legal documents, there are plenty of online resources you can use to create them. Or you can go to a traditional estate planning lawyer.
If you want the confidence knowing you have a plan in place that will work when your family needs it; one that keeps the people you love out of court, away from conflict, and your assets out of the hands of the government, then we might be the right fit for you.